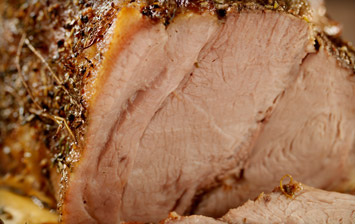 Ingredients
2kg pork joint
Butter
Dried rosemary
Salt and pepper, to taste

Method (Serves 6)
Preheat the oven to 200°C.
Cut a crisscross pattern over the skin side of the meat with a sharp knife.
Press and rub the butter and rosemary into the cuts. Season with salt and pepper.
Place on the low rack in the oven, skin side down. Cook for 1 hour.
Turn the meat over and cook for 30-40 minutes, or until cooked and crackle is brown and crispy.