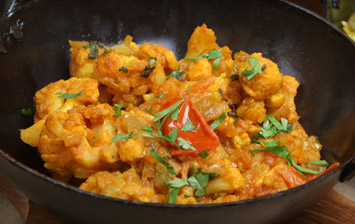 Ingredients
225g green lentils, cooked
2 carrots diced
1 apple, peeled, cored and chopped
50g sultanas
2 onions, chopped
1 clove crushed garlic
600ml vegetable stock
½ tsp chilli powder
½ tsp turmeric
½ tsp coriander, dried
½ tsp cumin
1 tsp lemon juice
2 tbsp olive oil
Salt and pepper to taste

Method (Serves 6)
Preheat slow cooker on HIGH for 20 minutes.
Heat the oil in a frypan and sauté the onion and garlic for a few minutes.
Add the chilli, turmeric, coriander, cumin & lentils. Cook for a further minute.
Stir in the stock, lemon juice, salt and pepper. Bring to the boil, and continue to boil for 5 minutes.
Transfer all ingredients into slow cooker. Cook on LOW for 6 hours.